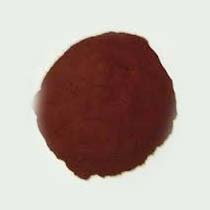 The dye industry has increased to a booming level in recent years. There are different types of dyes in the market. Different types of raw materials and other types of chemicals are used to make these dyes. The chemical composition of these materials is very important.
Some of the different types of materials are used to make dyes like solvent dyes, acid dyes, antifreeze coolant dyes, liquid dyes, scarlet solvent dyes, etc. The solvent dyes are such as black solvent dyes, blue solvent dyes, green solvent dyes, methylene blue zinc-free solvent dyes, orange solvent dyes, etc.
Acid Dyes are present in acid green 25, acid red 51, acid red 87, and acid yellow 36. acid yellow 73, etc. Antifreeze coolant dyes are present in coolant blue, coolant green, coolant orange, coolant red, coolant yellow, etc. Liquid Dyes are Liquid dye solvent blue 78, liquid dye solvent blue 98, liquid dye solvent green 79, liquid dye solvent red 234, etc.
The materials used are the best and the colour they give is the best. Many businesses are involved in this business because of the profit they get. In this industry, you need to understand that you also need a scientific approach.
What Is The Methylene Blue Zinc Free Solvent And Its Uses?
Methylene Blue Zinc Free Solvent Dye is a type of solvent and a salt. It is a cationic dye which means that it usually forms a stable solution in normal water at normal room temperature. The dye is basic.
It is formed by industries commercially and this is done by the oxidation of N, N-dimethyl-phenylenediamine and sodium dichromate. This is done in the presence of sodium thiosulfate. The oxidation of N, N-dimethylaniline is further done.
Methylene blue zinc-free solvent dyes are used as a dye and stain. It is also used to stain tissues and to make some body fluids. This dye exhibits antimalarial, antioxidant, antidepressant, cardioprotective, etc. It is used as an agent for colouring paper.
Further, it is used as a dyeing agent for cotton, wool, leather, and silk. Then it finds its use for coating paper stock. It is also used in labs as a stain to view the tissues and the cells.
Product Specifications And Further Uses
Methylene blue zinc-free solvent dye manufacturers make a fine quality product. The acid resistance of the product is 5. The light fastness is 7 to 8. The heat resistance is 300 degrees Celsius. Methylene blue zinc-free solvent dyes supplier make the delivery the product all over India.
In the medication industry, it is used for the treatment of methemoglobinemia in cases where it is 30% or has symptoms even after oxygen therapy. In addition to this, It is also used to treat urinary tract infections.
So, the companies dealing with the product are available on the internet. You can search for the product and buy it. The order can be placed. The team of these companies provide the best services to the customers. The demand and needs of the companies are kept in the mind.