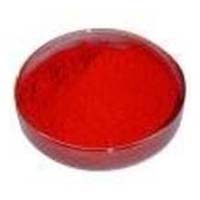 Acid dyes are the dyes comprises of certain acids like sulphuric, carboxylic or phenolic. They are perfectly soluble in water. Acid dyes are used in following ways like:


• Fibre: Acid dyes are used in fibres, in the laboratories, home or art studio. Acid dyes are also used textiles like wool, silk, synthetic, fibre nylon and other synthetic fibres.
• Medical field: Acid dyes are used for research or for colouring basic tissue plants. They are used during diagnosis process.
The acidic dyes are used for coloring the fabric mostly dupattas to match with an ethnic suits or kameez. Hydrogen bonding, as well as iconic bonding, is formed while using acidic dyes. Acidic dyes are also known as the sodium salt. They include anionic molecule also. The dye is dissolved in boiling water over fixed time period.
Water is essential for dyeing to take place. Acidic dyes are of following types like:
• Anthraquinone type
• Milling acid dyes
• Aio dyes
• Equalizing or leveling acid dyes
• Metal complex acid dyes


As acidic dyes, chemicals are also used. Sometimes it leads to sensitization in humans because of their molecular structure. Our skin is in contact with the acidic dyes, as we wear clothes or fabrics every day. Sometimes, acidic dyes are also used in food and colouring.
Acidic dyes are health hazards when the dye dust is inhaled. When a worker i exposed to it for a long duration of time, it can pose a serious health problem. Mostly textile workers are at risk due to toxic chemicals used in dyes. Government has restricted the use of acidic dyes to prevent workers. Acidicdyes are derived from acridene. Various techniques used in dyeing fabric are balik, mordant, tie- dye, herist, and various craft dyes. Acidic dyes have great speed of light fastness in comparison to normal dyes. Different types of acidic dyes include:


• Neutral acidic dyes
• Weak acid dyes
• Strong acid dyes


The city of Mumbai in India is considered as a hub of acid dyes manufacturers. These business houses are well-applauded in the market for using the finest grade chemical compounds and modern techniques for manufacturing the acid dyes. The manufacturers of acid dyes in Mumbai offer their product in a high-quality packing material in order to avoid the chances of damages or mishandling during the transit.


Thus, we can bring down the curtain by ascertaining the fact that the acid dyes are the ultimate requirement of the textile industry.