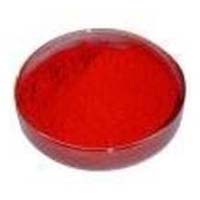 With the change in the time, the fashion requirements of people have also changed. Now people have started demanding more and more colourful products. And for the purpose of making any of the product colourful, a dye is used. There are numerous varieties of dyes available in the market like acid dyes, natural dyes, chemical dyes, etc. Out of all these acid dyes are the unique ones. These acid dyes are made with the help of the salts of chemical like sulphuric, carboxylic, etc. Many times phenolic organic acid is also used in their manufacturing.


One of the unique property of the acid dyes is that they are soluble in water and therefore use the water as the medium for the purpose of dying the fibers. Moreover, they also possess affinity atmospheric fibers.


These types of dyes are generally classified into the three classes. The bifurcation of the dyes is done on the basis of the fastness that is required for the fabric to be dyed, the level of dying and the economy as well. Sometimes the bifurcation is done on the basis of the fibre that is required to be dyed and the process that has to be followed for dying the same.


In Mumbai, there are a number of manufacturers of acid dyes. These business houses should take into account the following business practices in order to become the market leader-
The manufacturers must have good contacts with the numerous logistics companies, so as to ensure easy and timely delivery of the acid dyes to the end customer.


By following the above-stated suggestions, the manufacturer of the acid dyes can earn high revenue in the market.
This entry was posted on September, 08, 2021 at 11 : 04 am and is filed under Acid Dyes. You can follow any responses to this entry through the RSS 2.0 feed. You can leave a response from your own site.