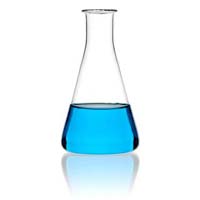 Liquid coolants are used for various purposes like providing protection against corrosion, freezing, heat and etc.Coolant liquid suppliers provide the right coolant for the apt industrial needs. They are carefully made for different industrial requirements. They are used to cool the heated engines, radiators; heavy water is used in nuclear reactors as coolant, and each industry needs a particular type of coolant for a balanced environment.


Features and Specifications of Coolant Liquid:
· They are used in electronic and other systems for various purposes as they have chemical and thermal stability.
· The coolant liquid supplied has features like appearance, type, color, weight, odor, function, use, brand name, place of origin, freezing point, expiration date and other specifications, which are unique and variable for different needs.
· These liquid coolants provide security for all seasons at the freezing point or boiling point.
· Appropriate type of coolant liquid is used for having the desired effect. The coolant liquids are available in various types of colors and temperature points. For the different colors, few of the properties like the solid content, pH, stability, and insolubility vary.


· They are safe to the environment and are easy to handle.
Suppliers of Coolant Liquid:
The suppliers provide the best manufactured coolant liquid which has enormous advantages and applications.

·

The suppliers provide various quantities of coolant liquid packages according to the necessity.

·

The suppliers take care of the delivery which is fast. The delivery happens within the specified time frame and with perfection.

·

There are various suppliers internationally like Italy, Brazil, Belgium and much more with specialization and unique coolant liquid products. The port details of the supply are provided.

·

The suppliers provide high quality coolant liquids that are manufactured in supervised environment.

·

The buyers can easily inquire and get the requisite details from the suppliers; full support is provided to the customers.
·

The payment options are versatile and easy.

·

The cost incurred is worth the product and is affordable.

·

Products are available with certification, which increases the reliability factor.

·

The supply ability is flexible and is determined according to the customer need.

·

The experience of the suppliers in this field is extensive and efficient. They are trustworthy.
The coolant liquid plays an important role in the industrial process. They are a necessity. The suppliers play an important role in accepting the inquiry, producing the coolant liquid according to the specifications, and shipping them properly to the customers. Thus the suppliers do a wonderful job and provide utmost satisfaction, by providing what the customers look for.
Click here for more details :- https://www.anmolchemicals.com/liquid-dyes.htm
https://www.anmolchemicals.com/