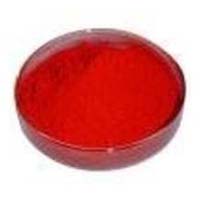 Owning a business or managing a factory is not an easy task. It involves a lot of effort on a person's part and the daily chores never seem to end. If you have a factory for which you are seeking a reliable supplier of materials like acid dye for production of your goods, you must exercise caution in selecting a perfect supplier for it. It would be apt to seek a supplier who is locally established, like, if your factory is in Mumbai, you should seek out a good one among Acid Dyes Manufacturers in Mumbai, as this would save you the transportation costs of your goods.


Wide range of products: It would be nice if the supplier you choose has a wide range of products to offer, so that you can buy several types of acid dyes, and create different products for your end customers. For example: If you need acid dyes to colour some garments, you would have a lot of multicoloured garments to offer your customers, and they would certainly be pleased with this choice.
Environment friendly policies: You must know that Environmental wastes are a big blot for any company these days. So you should select only that supplier who believes in protecting the earth by adopting environment friendly manufacturing processes. You must also try to seek a supplier who believes in reducing wastage, by adopting waste management techniques, as it would assure that the raw material being delivered to you is the best you can get.
Experience in the industry: Last but certainly not the least, the supplier you choose must have a lot of experience in the industry. The experience level would help you to select the quantity and quality of the product in an apt manner, especially if you are new to the business. An experienced seller would also help you in predicting the long term need of products like acid dyes, so that you never run short of it.


So it can be said that the above mentioned criteria are a sure shot way of deciding that you choose a perfect supplier. It would also be good, if the seller you choose agrees to a long term business relationship so that you don't end up being in the same position of hunting for a new supplier every now and then, as it would waste your precious time.
This entry was posted on August, 02, 2021 at 13 : 00 pm and is filed under Acid Dyes. You can follow any responses to this entry through the RSS 2.0 feed. You can leave a response from your own site.