An Introduction To Acid Dye
Posted by Admin on July, 31, 2021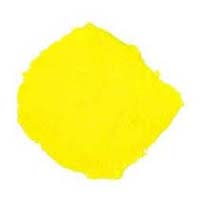 What is acid dye?
The word 'acid' provides some hints on its chemical composition. The acidic nature of the acid dye is due to the molecular groups present in it. It is used to colour a cloth by getting dissolved in water. After it gets dissolved into water, its acidic nature comes into action.
Previously, acid dyes were used to dye the protein fibres. The chemical reaction of the pH bonds of the dye was used to form bonds with the protein fibres. That is why acid dyes are mainly used to prepare soaps and detergents.

The manufacturers divide the acid dyes into the following three basic categories.

• Acid-levelling dyes
Produce an even colour by allowing its molecules to move freely between the protein fibres. So, they are good for dyeing materials.

• Acid-milling dyes
They are not so good for colouring molecules as they produce temporary colours.

• Metal complex acid dyes
These types of dyes are more resistant to dye materials, and they are mostly used to produce mild and light colour shades.

Other Types of Acid Dyes
• AZO dyes
The chemical requirements to produce this dye are a diazo, coupling, and two organic components. Azo dyes are used to make high intensity colours in a faster chemical process.

• Nylon dyes
The production of colours using nylon dyes requires experienced manufacturers, who can efficiently use the updated techniques to process this type of dyes. They use controlled heating methods to dye the nylon materials.

• Textile dyes
This type of dye is produced according to the demands of the customers. It has totally different specifications and requires a particular direction for the application of the latest technology by the expert manufacturers.

• Hair dye
Hair dyes are popularly used for adding color and shine to the lifeless hair. Supreme quality materials are used to produce this type of dye so that it may not leave any harsh effects on the hair.

• Silk dye
Silk dyes are particularly used in the textile industries.

Applications of acid dyes
• Photographic industry
• Chemical industry
• Pesticides industry
• Plastics industry
• Ink industry
• Textile industry
• Leather industry, etc.

The various acid dye manufacturers in Mumbai and other cities offering multiple dyes, including acid dyes, disperse dyes, reactive dyes, solvents, etc., according to the demands of their customers. They use superior quality materials in producing these dyes. They offer high-quality products to their clients at the economical market prices. The producers of acid dyes in Mumbai are well-capacitated to meet the bulk requirements of the market within the given time frame.

Hence, to get the best quality acid dyes, one should approach the reputed manufacturers in the industry.
This entry was posted on July, 31, 2021 at 10 : 24 am and is filed under Acid Dyes. You can follow any responses to this entry through the RSS 2.0 feed. You can leave a response from your own site.